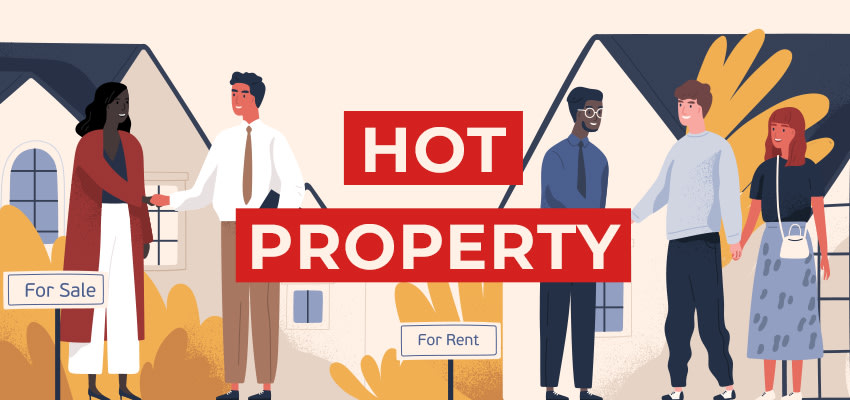 The Biggest Real Estate News – The Week Ending September 18
Eviction threats, a tight talent market and an October market forecast: here are the biggest housing and real estate stories from the past week.
Welcome to REB's weekly roundup of headlines and news that are important not just to the property industry, but to the state of property in Australia more broadly.
To compile this list, we not only consider the most read stories of the week and the news you care about, but we organize it to include stories from our sister brands who are also impacting the Australian property landscape. Here are the biggest real estate stories of the week:
1. COVID-19 deportation threats throw Melbourne agency in hot water
The West Melbourne firm was fined for behavior that "had the potential to bring the industry into disrepute" among multiple breaches of rules of professional conduct for estate agents.
Government push for incentive downsizing gets green light from state body
Queensland's leading property body has welcomed the introduction of potential new legislation which it says will make downsizing easier for Australian pensioners and therefore ease the housing shortage.
NSW home values ​​fell $500 a day in June quarter: ABS
The total value of residential dwellings in Australia fell by $162.4 billion to $9.98 trillion this quarter.
Banks beat brokers on execution times: Report
EXCLUSIVE: A report found that bank customers are more satisfied with turnaround times than those who got a home loan through a mortgage broker.
ABC calls for 25bp interest rate hike in October
There is support for a 25 basis point 'business as usual' cash rate hike in October after Reserve Bank of Australia Governor Philip Lowe's 'inflation' speech , at the Anika Foundation event Thursday, Sept. 8, according to the ABC.
Why casual staff meetings won't cut it in a tight talent market
While real estate companies are very good at managing their engagement with the market, they are not necessarily as good at engaging and communicating with staff in the same way.
Aussie Home Loans in potential class action lawsuit
The big brokerage is embroiled in a new class action investigation by Shine Lawyers.
Can real estate lead the rebellion against homelessness?
Julie Collins, Minister for Housing and Minister for Homelessness, recently called Australia's homelessness crisis "unacceptable".