Mr. Cali's Local Agent Designation Gives Real Estate Agents a Competitive Edge in the Industry
Mr. Cali's local agent city designation will make a difference for real estate agents in the United States, as the designation offers agents a chance to dominate the local real estate market.
There are many challenges that real estate agents face when reaching a large number of potential clients. One of the biggest challenges realtors face is making their presence known to potential buyers and sellers across the community. The real estate market is competitive, and it is becoming more and more competitive with many full-time and part-time businesses. Real estate agents need to be innovative in their approach to outreach.
Being one of the best local listing agents takes careful thought and planning. It requires multiple strategies, knowledge of the latest marketing trends and technologies, and an authority ranking among other agents. Therefore, you have to know exactly what to do to stand out and how to take full advantage of the many marketing strategies available. As local listings are crucial to gaining client trust, Mr. Cali Network is poised to show local real estate agents how to dominate the market.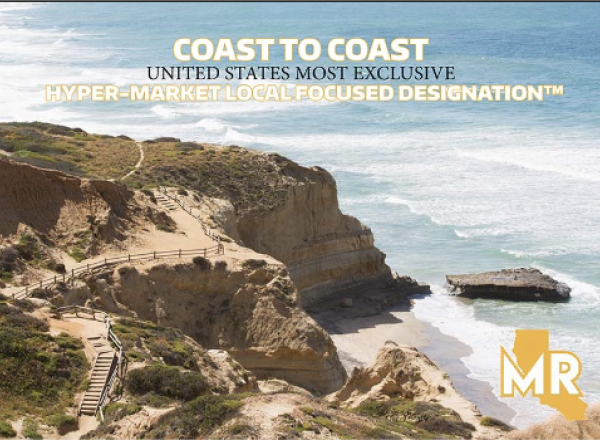 A recent study by one of the world's largest real estate consulting firms found that among their agents, those who achieved and maintained the local agent city designation of Mr. Cali ™ had on average more than ads with a higher commission distribution than agents of any other designation. Realtors can register with the Mr. Cali Network for an exclusive guide to the key strategies needed to be local leaders and experts in their cities.
With the Mr. Cali Local Agent City Designation ™, clients will notice the difference in real estate agents' marketing strategies, resulting in motivated salespeople and strong negotiation skills to get them to close deals. Mr. Cali Network is the go-to company for local listing agents who want to dominate their market, but only one is selected per city.
About the M. Cali Network
Mr. Cali is the leading independent training and appointment authority for real estate agents working in the residential real estate market. The M. Cali Local Agent City Designation ™ designation is recognized worldwide as the exclusive platinum standard in local listing agent designations.
For more information, please visit www.mrcali.com or send an email to [email protected]
Media contact
Company Name: M. Cali Network
Contact: Media relations
E-mail: Send an email
Call: 909 575-8792
Country: United States
Website: http://www.mrcali.com/